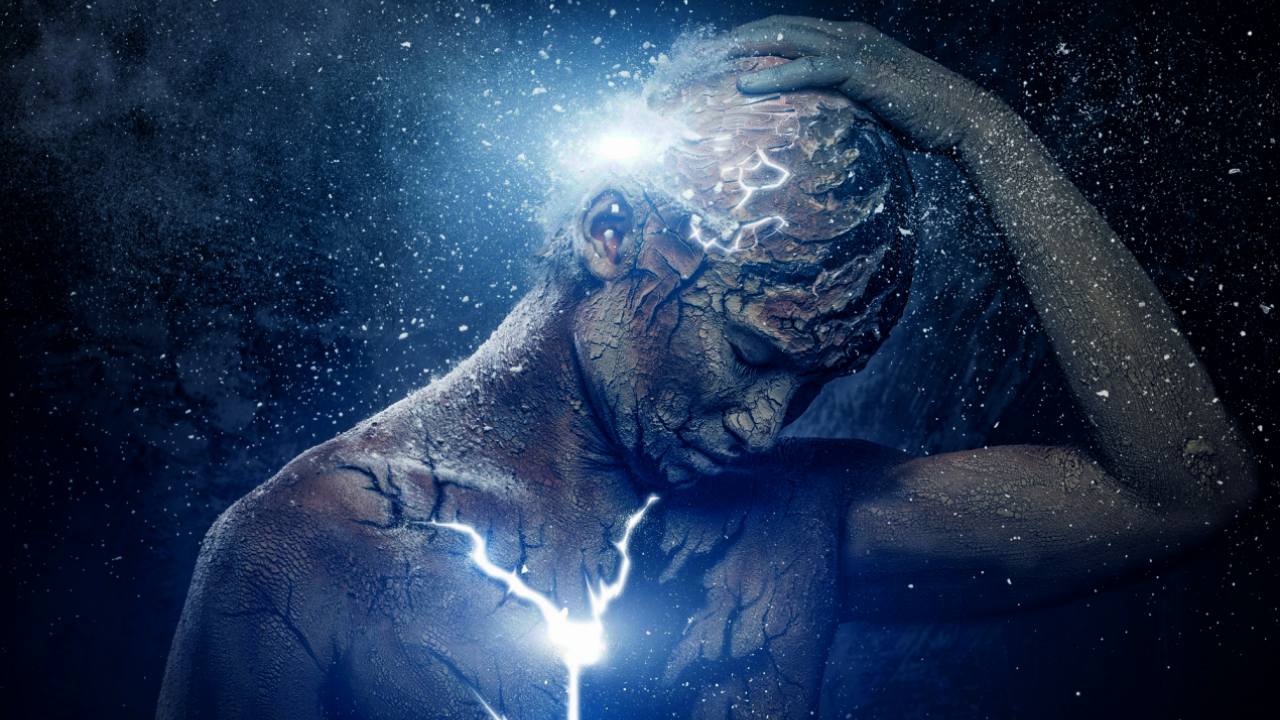 SHADOW WORK, TRAUMA, AND OCCULT FORCES
A 4-week Intensive Transformational Self-Work Mastery Course with Bernhard Guenther and Laura Matsue
April 11 – May 9, 2020
Enrollment is closed! The Course has ended!
If you want to be notified when we host the course again and for any future offerings, please sign up to our mailing list: 
An Integrative Approach to Self-Healing Combining Psychological, Somatic, Spiritual and Esoteric Inner Work
There has been a great imbalance occurring when people engage in self-work these days on the path towards awakening. On one hand, there are many people who only focus on psychological work, dismissing or not being aware of the unseen forces of our multi-dimensional reality that impact the direction of our lives in a variety of ways.
On the other hand, there are many people who tend to primarily focus on spiritual practices without engaging in basic psychological work to heal their childhood wounds and traumas. This leads to what is termed as "spiritual bypassing"—using spiritual techniques to bypass our human experience.
And thirdly, we have people who do spiritual work and/or psychological work but are completely unaware of the occult (hidden) forces that are a part of our multidimensional reality. These hidden forces are what greatly impact and influence the direction of our lives, and of all of humanity in general.
This course is designed to bridge the gap between all worlds: the psychological, the somatic, the spiritual and the esoteric—having them all merge together in a truly holistic and integrative approach. We will combine all elements of the human experience in a complete program that will lead you through the fundamental psychological, somatic, spiritual, and esoteric practices needed for the evolutionary journey of consciousness that we, as humans, are being called to take.
Taking Self-Responsibility
The hyperdimensional matrix control system and the subject of "entity attachment" have become much more known in certain spiritual circles, and yet there are still many misperceptions and misconceptions about "the topic of all topics". Many people, when discovering these topics, fall into fear when they come across this knowledge, which leaves them cycling in victim-perpetrator dynamics feeling completely powerless to the influence of the darker hostile forces that affect humanity.
A popular assumption that many people make when they suspect they are impacted by an "entity" is that they need to find someone who can "remove it" for them and then the issue will be resolved. That is not the case. Removing an entity is not enough, for it/they will come back ten-fold (via attachment or interference) if the original "entry point" has not been closed. These entry points are related to blind spots, wounds, and traumas, stemming from childhood, intergenerational trauma, and even past lives—that have gone unrecognized, unintegrated, and unhealed.
Moreover, many people who come to believe that there is an "entity" behind difficult events in their lives may not even be dealing with an interference and/or attachment at all—but instead, have created a demon out of their own thought-forms. These thought-forms begin to attack them, seemingly from the "outside", but now represent a split-off portion of their psyche. These thought-forms are filled with dense shadow material related to deep-seated fears and habitual patterns of the mind and are often related to unrecognized & unhealed personal and intergenerational trauma.
Often, it is ignorance that creates these strong feelings of fear as what we don't know does indeed begin to hurt us, as this shadow material gets darker the more we avoid engaging in the necessary psychological, spiritual, and embodiment practices to uncover the light of the true Self.
The antidote to the darkness is to shine a light on ourselves, taking full self-responsibility for our individual and collective future as we engage in the sincere self-work necessary to unite our bodies with our highest Self. When we take full self-responsibility for who we are in the present moment and how we respond to life, we develop true free will to choose this collective reality as sovereign agents for co-creative change in the world.
How to Truly Transcend the Matrix
Every time we experience an "emotional charge" and then quickly blame the world "out there" for how we feel, we are opening ourselves up to being manipulated by these forces, who feed off of the resulting emotional "loosh" that this roller-coaster creates. This spirals us, as individuals, and humanity, as a species, into deeper layers of suffering as we go through a mass amnesia, forgetting the powerful co-creators that we truly are.
In order to hack the matrix control system, we must engage in constant collective shadow and trauma work, as these are the essential keys to balancing the influence of these hostile forces and anchoring light onto this planet. As this world is a learning experience of duality; we experience both light and darkness, ignorance and truth, and we must rise above this to greater levels of non-dual awareness by accessing Self-energy. When we do this, we instantly live from a place beyond the influence of these forces, while also including our full understanding of the function of both the light and dark and how to use them to expand our awareness.
Shadow Work, Spiritual Practices, and Embodiment
Through the gateway of our personal and collective shadow we come to understand that darkness (within and without) truly is a spiritual teacher. Paradoxically, doing this deep work with the shadow helps us build a stronger connection to the Self—the basic goodness in our being which lives in alignment with the Divine and Essence. This is the ascend and descend, the deeper we go, the higher we climb, as we embody our true soul essence—which cannot be touched by any hyperdimensional negative force or adverse experience. Therefore, learning how to access and live from a place of embodied Self-energy is the ultimate source of healing and protection that we will ever find.
In this course, Bernhard and Laura will guide you through the process of working with what Carl Jung coined as the "shadow", through their own holistic process combining shadow work, trauma work, mind/body/spirit practices, and esoteric work, so that you can be well equipped with a full range of tools which you can use to heal yourself and the world on a multidimensional level.
These hidden forces feed off of our collective amnesia as we have forgotten the powerful co-creators that we truly are. We do indeed, consciously or unconsciously, create this reality together. The truth is, we must save ourselves; as above, so below. As we can see from the current chaos in the world, never before has integrating the personal and collective shadow and healing multiple generations of trauma become more necessary for our survival as a human species.
By Healing Ourselves We Heal the World
Our evolutionary task is to become spiritual warriors, becoming fearless in facing darkness (within and without) and teaching ourselves that we can heal ourselves, as individuals and as a species. In doing so, we permanently seal off the energetic entry points in our auric field which these occult forces tag into and siphon our life force from and break free from the Matrix's system of control. Like the phoenix rising from the ashes, we can use the forces of darkness to anchor and hold an even more brilliant light.
By healing ourselves, we heal the world, anchoring the light and supramental consciousness onto this reality. This is the current journey that humanity is being called to take. Are you ready to answer the call?
Empower Yourself With Self-Knowledge!
This 4-week course will help you to multiply your healing journey and integrate divinity into your body so you can live in your natural state of authenticity, trust, love, and wholeness.
This course is a condensed fusion of both of our work and our combined expertise. We bring decades of experiences and a wide variety of skills in various somatic, spiritual, and psychological healing modalities; which we discovered and learned along our own healing journeys and process of awakening. This course is a fusion of the patterns we have also witnessed in the collective over the years, working with hundreds of people via one-on-one coaching sessions, workshops, and retreats that we have hosted together, as a couple, and in our individual work.
We are fully committed to offering you everything that we have learned so that you may heal yourself and the world, in service to the greater journey that we are all being called to take.
With love,
Bernhard & Laura
In this Introductory webinar, we give an overview of the course and and answer a few questions (recorded live on March 12th):
The Bigger Picture Perspective & The Matrix Control System

Personal and Collective Shadow

Basics of Positive/Negative Projection

Working with Triggers

Trauma as a Disconnection from the Self

Mechanics of Occult Hyperdimensional Forces

How we are Manipulated through Blindspots and Wounds

Somatic Trauma Work

Working with and Discovering Our Shadow

Using your Shadow as a Spiritual Teacher

Working with Polarities
Karmic Relationship Patterns

The Matrix Trauma Installment Program

Essence vs Personality

Black Magick, Psychic Attacks, Shadow Projections

Psychic Protection

Working with Divine Assistance

Zero Point Non-Reactivity

Importance of Combining Spiritual and Psychological Work

Effective Meditation Fundamentals and the Necessity of Stilling the Mind

The Limitations of Shadow Work and trap of "digging in the mud"

Getting Beyond The Drama Triangle: Victim/Saviour/Perpetrator Traps
How It Will Work:
When: The course starts April 11th through May 9th, 2020.
How: A new module with the teaching material, guidebook, spiritual and embodiment practices, and psychological exercises will be released every week alongside a live zoom call which you can attend live or watch at your convenience. During these calls, Bernhard and Laura give a live 90-minute video Zoom presentation on the course material. This call will contain the essence of the teachings for that module as well as will give the opportunity to ask questions.
Dates/Times for the Live Calls:

Module 1: Saturday, April 11th 10:30 am PST (1:30 pm EST/5:30 pm UTC)
Module 2: Saturday, April 18th 10:30 am PST (1:30 pm EST/5:30 pm UTC)
Module 3: Saturday, April 25th 10:30 am PST (1:30 pm EST/5:30 pm UTC)
Module 4: Saturday, May 2nd 10:30 am PST (1:30 pm EST/5:30 pm UTC)
Closing Call: Saturday, May 9th 10:30 am PST (1:30 pm EST/5:30 pm UTC).

If you can't attend live, all zoom calls will be recorded and uploaded on the course page to view at your own convenience. There is also the possibility to ask questions on the community message board at any time during the course.
Written Guidebooks: A new guidebook will be released each week giving a written overview of the topics, the fundamental information of the module, and some prompts for self-reflection.
Spiritual Practices: Meditation, spiritual, and embodiment practices taught by Bernhard or Laura via video and audio, specifically designed for the work of each module.
Psychological Work: Merging with the Spiritual, we will attach a psychological element with exercises so that all bases of the human experience are explored.
Community: A Private Community Group to share stories and experiences, be our true selves and build a connection with others.
Enrollment: March 11th – April 10th (Early Bird Price ends March 16th)
ENROLLMENT IS CLOSED!
Choose from 3 Packages
Basic Package:
4 Weekly 90 Minute Group Zoom Call Discussing the Material of Each Module with Q&A
One Closing Group Zoom Call with Q&A
Written Guidebooks for Each Module
Psychological Practices and Questions for Reflection
Meditations, Qi Gong, Yoga, and other Mind/Body/Spirit Practices on Audio and Video
Access to a Private Group for Sharing Stories and Processing with other Course Participants
Access to course material for 2 months (60 days)
Coaching Package:
4 Weekly 90 Minute Group Zoom Call Discussing the Material of Each Module with Q&A
One Closing Group Zoom Call with Q&A
Written Guidebooks for Each Module
Psychological Practices and Questions for Reflection
Meditations, Qi Gong, Yoga, and other Mind/Body/Spirit Practices on Audio and Video
Access to a Private Group for Sharing Stories and Processing with other Course Participants
Two 1-hour private coaching calls – one with Bernhard and one with Laura
Access to course material for 6 months (180 days)
Limited availability!
SOLD OUT!
Mentorship Package:
4 Weekly 90 Minute Group Zoom Call Discussing the Material of Each Module with Q&A
One Closing Group Zoom Call with Q&A
Written Guidebooks for Each Module
Psychological Practices and Questions for Reflection
Meditations, Qi Gong, Yoga, and other Mind/Body/Spirit Practices on Audio and Video
Access to a Private Group for Sharing Stories and Processing with other Course Participants
Four 1-hour private coaching calls with Bernhard or Laura OR with Bernhard and Laura together (sessions with Bernhard and Laura together are only available for this option)
1 Mini Introductory Coaching call (20 minutes)
1 Follow-Up Integration Coaching Call (1 hour) 
Unlimited Email Support with both Bernhard and Laura for the duration of course
Access to course material for 10 months
Extremely Limited Availability
SOLD OUT!
Frequently Asked Questions
BERNHARD GUENTHER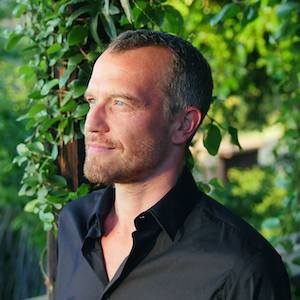 Over the course of his life Bernhard has studied extensively various healing modalities throughout his life and graduated from the 'Percussion Institute of Technology' (PIT), the 'Institute of Psycho-Structural Balancing' (IPSB) in Los Angeles and the 'Esalen Institute' in Big Sur(Certified Esalen® Massage and Deep Bodywork® Therapist). Bernhard is also a certifies Holographic Kinetics practitioner.
His journey over the past 25 years has also lead him to the study and practice of Drums/Percussion, Yoga, Qi Gong, Dance, Shamanism, Psychology as well as various spiritual and ancient esoteric teachings. His website "PIERCING THE VEIL OF REALITY" is a wide-ranging collection of Bernhard's articles, films and interviews/talks, ranging from spirituality, shamanism, psychology, self-work, esotericism, history, politics, to the occult and hyperdimensional realities.
Living currently in Topanga Canyon, California, Bernhard is working with individuals from all walks of life, helping them in their path of healing and wellness in person or over Skype/Zoom/phone. His personal services include Holistic Coaching, Integrative Bodywork, and Holographic Kinetics.
LAURA MATSUE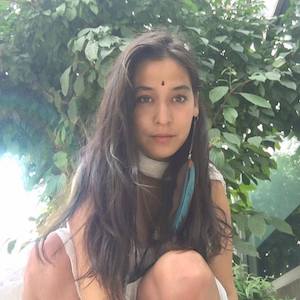 Laura Matsue is a RYT (Registered Yoga Teacher), Meditation Teacher, and holistic life coach. She has also studied the Compassionate Inquiry Professional Program, a psychotherapeutic approach developed by Dr. Gabor Mate. She works with a wide range of modalities, ranging from Tibetan Buddhism, to somatic trauma healing modalities, to psychic and esoteric modalities.
She specializes in her coaching in a variety of topics; including (but not limited to): how to self-heal from physical/emotional/spiritual illness, healing trauma through the embodiment process, discovering and rewriting core beliefs, shadow work, inner child work, somatic meditation, internal family systems therapy, psychic protection, sacred union, masculine and feminine rebalancing, and promotes total self-responsibility through finding the Self; showing others how they can heal themselves and find their deeper soul purpose in life. More about her work here: https://lauramatsue.com
A Note on Refunds:
We do not offer refunds for this course. We are as clear as possible in our marketing, to tell you the content of the class, and what you will be learning. We're committed to delivering you excellent information. We promise that if you do the work of watching the classes and doing the exercises and practices, you will walk away from this course having experienced transformational moments, and an embodied wisdom that will only deepen over time.