Piercing the Veil of Reality Cruise
Croatia, Adriatic Sea, September 7 - 14, 2019
I'm honored to have been invited by Heaven To Earth as a featured speaker on the  Piercing the Veil of Reality Cruise September 7 -14, 2019. Past featured speakers of this private cruise in the Croatian Mediterranean Sea included Graham Hancock, Erich von Däniken, and Nassim Haramein.
I'll be giving daily lectures and we'll be exploring beautiful locations around the Adriatic Sea. My partner Laura Matsue is joining me as well offering yoga and meditation practices. Rob Wilks from the Esalen Institute will be providing bodywork/massage services.
"Heaven To Earth invites you to join Bernhard Guenther in an intimate setting for an incredible 7-day comprehensive cruise on a private yacht exploring the natural beauty of stunning Adriatic, the "Jewel of the Mediterranean". Our seven days guided tour through the sparkling Adriatic Sea is uniquely designed to facilitate an extraordinary body-mind-spirit transformational and educational experience. Exclusive private retreat – ONLY 30 tickets available."
Lectures & Workshops
The Bigger Picture: The Matrix Control System and The Time of Transition
Hyper-Dimensional Realities: The UFO phenomenon, Occult Hostile and Divine Forces – Keys to Discernment
The Individual Process of Awakening and the Evolution of Consciousness: Embodiment, DNA Activation and Soul Individualization – The Cosmic Human Being
The Importance of Esoteric and Psychological Self-Work
Integral Health and Frequency Resonance Vibration: The Body-Mind-Spirit Connection
Evolutionary Relationships (with Laura Matsue)
Reality Creation, Soul Purpose, and Divine Will
LAURA MATSUE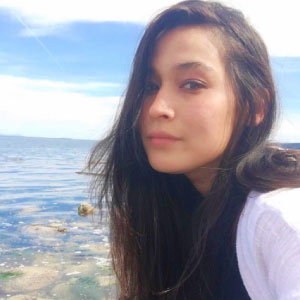 Laura Matsue is a RYT (Registered Yoga Teacher) and Certified Meditation Teacher, with training in both Australia and India. Her teaching style can be described as a fusion of vinyasa-kundalini-hatha with a focus on embodiment meditations as well as other kundalini kriyas that focus on karmic resolution, energy-field expansion, and self-transformation. She is also a writer and works as a holistic life coach, using astrology, psychological inner work, as well as mind/body practices to assist people in achieving the inner changes they want to make bring their outer gifts to the world.
ROB WILKS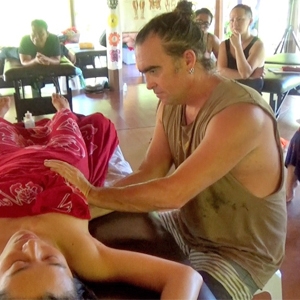 Deep Bodywork® Teacher and Practitioner and Esalen Massage® Teacher and Practitioner. Rob Wilks is a full-time bodywork practitioner and yoga teacher at Esalen Institute in Big Sur, California. He specializes in Deep Bodywork®. He has taught experiential leadership educationin the US, Indonesia and Eastern Europe.