TIME OF TRANSITION
EMBODIED SOUL AWAKENING
A 12-week Private Online Group Coaching Program in Psychological and Spiritual Self-Work
to Activate your Soul Potential on Multidimensional Levels
NEW DATES
April 11th – July 2nd, 2022
ENROLLMENT STARTS NOW!
Limited Space – By Application Only!
WE ARE AT A TURNING POINT FOR HUMANITY
Many people feel extremely overwhelmed with what we call "the splitting of humanity" that we see happening around us and on the world stage.
The chaos and polarization we see in the external world can feel confusing and destabilizing for many people, as they watch the world that they once knew change rapidly around them.
Yet at the same time, the potential for awakening has never been greater.
Do you feel overwhelmed by the current changes happening on this planet and feel the need to make deeper changes within yourself and your life?
Are you experiencing loneliness, losing friends and family as you start to awaken, and feeling like you're "in-between lives"?
Are you ready to engage in the process of holistic self-work (somatic, emotional, psychological, spiritual, esoteric) to align with the deeper calling of your soul/true Self in order to reach the next stage in the evolution of consciousness?
Do you want to gain a more esoteric understanding of the matrix forces and the cosmic changes currently happening in the world from a bigger picture perspective?
Are you looking for how to find your deeper direction in life, purpose, how to find healing and practical tools to help you navigate the chaos in the world?
Bernhard and Laura are offering this special private group program exploring the fundamentals of Self Work for a selected group of Spiritual Warriors.
Our intention is to not only help you step into your fullest creative potential through holistic self-work, but also help you to get a better understanding of the current changes happening in the world during this Time of Transition.
There IS an evolution of consciousness occurring on this planet and you have a specific soul mission to carry out within these deep earth changes.
We are here to help give you all the tools you need to make this evolutionary jump into a new earth and era.
"I was drawn to this course as I have been following Bernhard and Laura for a while and I respected their work as they always come back to the sincerity and self-responsibility which was inspiring to me. I was blown away by the quality, depth, and comprehensiveness of each module and exercise Bernhard and Laura have created.
Lots of healing happened for me in this course including revisiting some old wounds in new ways and bringing the fragmented parts of me back to myself. I feel more recalibrated and connected with my essence with a strength I did not have before and inspired to live my life in alignment with Divine Will in this world. Deep gratitude to both of you!"
– Yoko O.
---
"If you want to awaken a new level of trust in your soul's calling… if you wish to gain not only insight but tools with which to embody it… if you're seeking a way to explore the connections that exist in your inner and outer worlds and a more vibrant relationship with your Self and the Source… then I believe this course is for you.
For me, this course was not solely a catalyst for motivated and intentional action the likes of which I've never before experienced; it was a frequent invitation to surrender to and rest in my own sense of Being. It is a program of learning that offers both information of great value and a way of experiencing and integrating it through the body. Within this program, I've found an accessible, authentic, illuminating, inspiring, and inspired community that has supported me in discovery, vulnerability, awe, and expression.
Even knowing that my journey spans a rich and unforeseeable lifetime, it feels appropriate to describe my experience of this course as PIVOTAL."
– Eric R.
WHAT THE PROGRAM COVERS
The Fundamentals of Holistic Self Work:
The Four-fold Approach
Physical: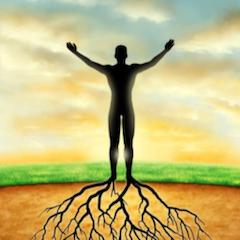 You cannot build a solid house without the right foundation. In this section, we focus on body-mind health, which is so critical for staying grounded, centered, clear, and present.
We will give you a gentle mind-body routine every week containing various types of yoga, breathwork, and Qi Gong, which is specifically geared towards helping you clear out trauma and energetic pathways in the body.
We will also teach you the fundamentals of the body-mind connection and how they relate to holistic health so you can tap into your life force on an optimum level.

Psychological / Emotional: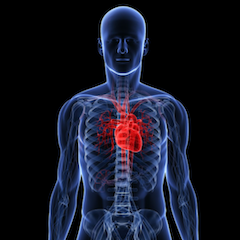 In this part of the program, we will focus on Shadow Work, Trauma Work, and Inner Child Work through somatic (body) centered self-work so you can work with triggers and access unconscious core beliefs which are often stored in the body, with presence and mindfulness.
We will guide you through and give you tools from various somatic therapeutic modalities we have studied along with embodiment meditation techniques which will help you free yourself from stuck emotions, trauma, and karmic patterns.
We will work through various aspects that have impacted your life from a holistic perspective, giving you a greater context for why things happen the way they do, and how you can use them for greater self-understanding, empowering yourself, and have deeper connections to others.

Intellectual: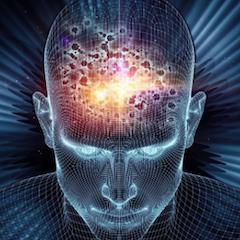 In this area, we will do what we refer to as "outer work" to understand the deeper truths of this world and the laws of nature which govern it.
We will speak about important philosophical and spiritual concepts related to this process of awakening, discuss the matrix control system, how to know higher worlds, realities, understand universal laws, and prime you with knowledge about the various occult [hidden] forces that operate in this universe, often beyond our conscious awareness.
We also teach you the basics of critical thinking, giving you the tools to help you to think for yourself with discernment, and ask the right questions, so your mind becomes sharp to see through the many deceptions that operate on this earth.

Spiritual: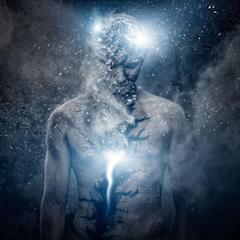 Once your vessel is clear, we show you how to access higher spiritual realms through an embodied heart-centered approach.
We teach about intuition, the yin/yang side of compassion, and how to work with Divine Forces through prayer, which strengthens your connection to the Divine and has you effortlessly accessing flow states, and living out your potential aligned with Divine Will which is the real "secret" of Reality Creation.
We will teach you some powerful breathwork/meditation routines which help you activate genius levels of creative potential, psychic gifts, and embody your true Self.
This 12-week in-depth course will be covering the following topics:
The Process of Embodiment

The Path Towards Awakening

The Hyperdimensional Matrix Control System

Evolutionary Astrology, Karma, and Past Lives

Shadow Work

Occult Forces

Working with Triggers and Projections

Entity Interferences and Psychic Attacks
Somatic Work

Healing Trauma and our Nervous Systems

Emotional Intelligence

Critical Thinking

Ancestral Work

Inner child work

Core Beliefs

Healing Our Fractured Parts & Accessing the True Self
Divine Will and The Evolution of Consciousness

Timeline and Realm Dynamics

Reality Creation

Accessing the Higher Mind

Universal Laws

Evolutionary Relationships

Conscious Relationship Skills

Spiritual Warrior Training
"I am unaware of any course or a program like this one that addresses self-work from a holistic — psychological, emotional, physical, and spiritual — perspective. This is the recipe for real healing and transformation. Laura and Bernhard have created a curriculum that is as precise and direct as it is comprehensive and deep.
As facilitators, their personal experience over decades is invaluable, and they continue to walk their talk every day. They lead by example both as guides and as a conscious couple doing the Great Work together.
I cannot recommend their course highly enough. I am 'graduating' with an expanded and more embodied sense of self as well as tools and allies for the journey ahead."
– Robert M. 
---
"After completing the Time of Transition: Embodied Soul Awakening course, I can say wholeheartedly that it was a solid positive experience for me. Laura & Bernhard are very insightful teachers, transparent, compassionate, honest, my kind of warriors, especially needed in these times. From the first module on, I felt way more grounded in my body, which is one of the pieces I was looking to gain through the course.
Probably the yoga and qi gong, and of course, their clean and grounded energies coming through all the videos and live calls. It was also incredibly thrilling to sit in class with teachers and students who are so like-minded in regard to what is truly going on in the world, as those of us who "get it" are few and far between – growing, thank goodness, and probably because of leaders like Laura & Bernhard.
I'm so thankful that my guides nudged me to take this course, I'd do it again without hesitation."
– Linda C.
EMBODIED SOUL AWAKENING
What's included:
Over 47 hours of video learning material (original content recorded by Bernhard & Laura)

Over 7 hours of audio recordings including meditations, and various spiritual/psychological contemplative practices

Live zoom calls: Sharing Circles with course participants as well as Coaching, Guided Somatic Meditations, and Q&A calls with Bernhard & Laura

Personalized Evolutionary Astrology Insights based on your Birth Chart

Written material on esoteric, occult, psychological, and spiritual topics, structured with lessons and reflective questions

A lifetime of practical psycho-spiritual self-work exercises and practices

A big library of various embodiment practices, meditations, yoga classes, and Qi Gong classes

A Body/Mind practice calendar with different levels to choose from

Tools that you can apply now in any difficult situation to improve your knowledge of yourself, your relationships, and the quality of your life

A private Telegram group where you can connect and share with others, meet a tribe of spiritual warriors like yourself, and ask Bernhard & Laura questions at any time
OUTCOME
Simply put, the potential outcome for you is a massive upgrade in your life and for your body/mind/spirit to be in a place of health and wholeness.
We have worked with thousands of people over the years. When they apply the Work we offer they experience massive improvements in their relationships, career, gained greater self-confidence, and found themselves living the life their soul truly desires.
We have designed a completely holistic program that will be like a Bootcamp for your soul and your personalized "home retreat" based on all the best tools that we have used and have worked on ourselves.
The question is, are you ready to answer the call?
"Laura's and Bernhard's level of embodiment creates a genuine container to access authenticity. Working with them has allowed me to dive deeper into my own personal processes and gain clarity. With their support, I have been able to shift and change beliefs and integrate new understanding in my life. This clarity and understanding has led to positive action in my experiences. I am truly thankful for their knowledge, insights, and guidance."
– Katrina B.
---
"I felt an actual calling to work with Laura and Bernhard, a persistent intuition to which I just had to surrender to the innate Intelligence enlivening me to do so.  I wanted to focus my attention on holding the collective experience with other souls in service of Others.  I came away with a renewed Hope in where humankind is headed, optimistic of the inherent healing afforded when hearts with supportive intentions choose to be present for one another, share, and witness each other.
Laura and Bernhard are adept in many modalities, and their generosity in sharing their journeys and insight empowered me with new facets of embodied understanding via psychosomatic and meditative practices very much uniquely their own.  Their sincerity and compassion feel authentic and palpable.  To those interested or curious to connect with Laura and Bernhard, you can't but come away enriched."
– Lindsey M.
Who are we looking for?
50 self-responsible beings who have a heartfelt desire to unlock their soul's potential, expand their horizon, explore new avenues, and are willing to learn and do the work to connect with their unique purpose and soul evolution, wanting to go deeper into the exploration of human nature and the mystery of life.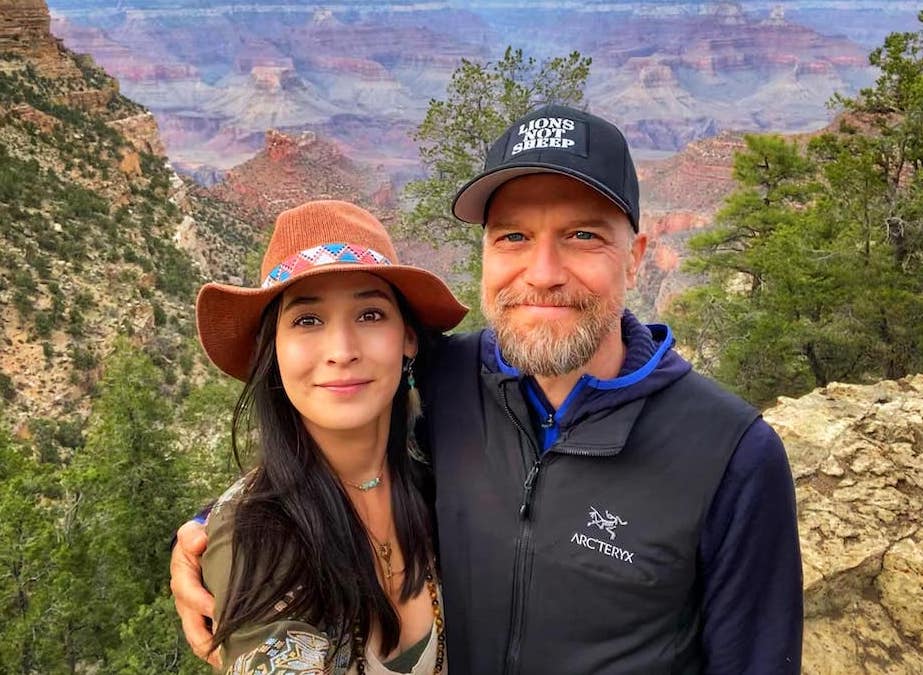 If you feel called and ready to embark on this adventure with us, please apply by clicking APPLY NOW and we will get back to you with more information about the course.
Experiences and Testimonials of past participants
"I feel profoundly blessed to have found Laura and Bernhard's work online. Their sincere messages resonate with my soul. I enrolled in their "Embodied Soul Awakening" course feeling drawn to learn more from both of them. Having a codependent background, I am learning how to take responsibility for my life, to find my voice, and to heal relationship wounds.
Learning from these two phenomenal people, I have gained clarity around what specifically I need to work on and how I can heal. It brings me a great sense of peace to have this clarity because I have direction and more purpose in my life. Before I felt more confused and unclear around why certain parts of my life were dysfunctional. I also have moved and released a lot of stored trauma and energy in my body during the course. I can definitely say that I have a much better relationship with my body.
This course addresses many topics that are often dismissed in the mainstream world. The insight provided on the matrix, shadow work and occult forces has helped me find deeper understanding for the more ethereal experiences that I have had in life that have attributed to my suffering. Having this safe space to explore and discuss amongst the group has been very healing for me, and I feel inspired to further develop my spirituality. The connection to the divine that I have been cultivating through Laura and Bernhard's wisdom, tools, community, and courses have helped me to realize that the divine is what my soul was looking for. Reconnecting with the divine opened my heart up in a way that has helped me start to unlock my voice, inspiring me to speak more authentically and truthfully.
Laura and Bernhard are incredible resources. I deeply admire the amount of work, hours, effort, dark nights of the souls, attacks, suffering, and crises that they have gone through to become the spiritual warriors that they are today. Their wisdom and knowledge on all subjects is highly valuable. I see their standard of work setting an example for the online space. They are serious about their work and they are committed to what they do.
It showed in how intentional, intense, challenging, and loving this course is – I loved it. I cannot recommend their courses and work enough. If you have an inclination to work with them, I implore you to act on it. Their thoughtful and thorough work has range and depth, providing content that can reach on where you are specifically at in your journey. I look forward to continuing to follow and work with Laura and Bernhard.
I chose to step up and take this course to see more beyond the veil, to witness the truth, to go "there" – and while what I am seeing is hard to accept, I am also finding immense love and guidance to navigate. I stand with Bernhard and Laura that now more than ever it is time for us to embrace our spiritual warriors. This is how we go forward."
– Natalie M.

"I was drawn to the course after discovering Bernhard's work earlier this year. It seemed to offer a comprehensive, no-b.s. approach to understanding things I had been sensing and experiencing for years. For a while, I had been feeling like I was edging up to a threshold that I wasn't prepared to cross and couldn't cross alone. Intuitively I knew the course was going to give me exactly what I needed. And it delivered, tenfold!
Working with Laura and Bernhard has opened me up to a whole new way of understanding the world. I'm still processing many of the implications. I feel stretched in a way that was necessary for the next step in my journey. Both in my personal story and the way those experiences/teachings are woven into the collective, I find myself venturing into new territories – into new depths of darkness with more courage and willingness to keep my eyes and heart open.
Laura and Bernhard are fiercely compassionate guides. They don't sugar coat, they don't coddle, and they don't claim to offer a soft place to land. They do hold space for whatever presents, offering reflections and affirmation that we are all our own healers and we can trust our inherent wisdom. Their individual energies and life's work balances one another's quite beautifully. I really enjoyed them as partners in leadership.
The curriculum touched on every level of being, offering literature, media, and a slew of practices to integrate the teachings and day-to-day experiences. Now that the formal portion of the course is over, I feel like so many new doors of exploration have just opened. Not only do I have a lighter backpack after having released the pain of old wounds with the practices, I also feel more prepared than ever to trust the movement through this constant flux of life."
– Heather M.

"After seeing the film 'Love, Reality & The Time of Transition', I was so impressed by the vault of knowledge that I wanted to know more about the creator. Finding out that Bernhard was actually providing a course together with Laura felt like a blessing and a great opportunity to get a more in-depth experience of the content I saw in the film. The description of the course resonated with me and I knew that this could be something of tremendous value to make a quantum leap in personal development on so many levels.
Everything that I hoped this course would provide was in there, and much more! By practicing the exercises and soaking up the deep and dense knowledge provided, many years of self-work came to fruition during the course. It has made the difference between moving forward in small steps or going full power ahead to where I want to be in life. It has given me the tools and the knowledge to deal with lower vibrational emotions and to transform them into positive ones.
Thanks to Laura and Bernhard, you are Spiritual Warriors Pur Sang! By continuing to repeat some of the content, I can truly say that I'm on the right path. I will fully embody my soul purpose on this planet with loads of love and pleasure!"
– Michel van E.

"My husband Jason and I are deeply grateful to have gone through this program with Bernhard and Laura and the spiritual warriors that their work draws to participate. Having listened to their podcast and followed their work for some time, this program is truly the first one we both felt so strongly as YES!
We have both been doing deep spiritual work, individually and together, for a long time and have participated in many groups and have NEVER had we experienced the depth, transparency, practical and grounded life change that this program has invited us to!
Laura and Bernhard are both lovingly and powerfully leading a movement of what the new Spiritual Warrior looks like, stepping fearlessly into spaces where most spiritual seekers shy away from due to the hard work it is to face oneself in the deeper shadows. The challenge to face it all has been unraveling in all the right ways and I am forever changed as I move forward in this lifelong work towards wholeness, spiritual maturity, freedom, and service to help others do the same.
Thank you both Bernhard and Laura from the depths of my heart. We love you beyond words and are divinely blessed to walk this journey together! To anyone who is considering taking this deep dive….your YES will deepen your relationship with God in ways you cannot yet imagine!"
– Heather P.

"I was drawn to this course because I was feeling lost and alone during these challenging times. I wanted to make a deeper commitment to my spiritual growth and daily practices. I also was looking to connect with like-minded individuals committed to the spiritual path.
Laura and Bernhard's Embodied Soul Awakening Program helped me get back on track. They provided a variety of knowledge, tools, and practices to work through my triggers, understand my relationship struggles, and connect with my true Self.
Since completing the course, I'm back to having a daily spiritual practice and I have a renewed sense of commitment to understanding my life purpose. Laura and Bernhard created a safe and authentic space for spiritual growth and I highly recommend this course if you are ready to take a hard look at all aspects of your life and do the work."
– Laura E.

"This course represents a genuine and positive opportunity for this awakening soul. Working with Bernhard, Laura and my classmates have helped me continue to dive deeper into my way and gain greater clarity. Having a good perception of others pursuing making this world a better place right now, and wanting to improve my efforts in joining them, is what drew me to the course. I expected to learn more about myself during the course. I did not expect to encounter as many like-minded souls, nor did I expect as many shifts in my perspective to occur.
I am definitely more embodied after this course than before, and realize the importance of continuing that work each moment. Being mindful that it starts with my sincere commitment to self-work and my engagement, I find this course to be one of the best investments (money, time, and energy) I have made in this life. As a result, Bernhard and Laura, the course, and my classmates will always have my profound gratitude. Thank you."
– Jonathan W.

"Laura and Bernhard are excellent guides. They provide education and experiences that helped me figure out what I need. As I learned more about myself, they gave feedback and pushback in terms of what to try, how to frame and to continue to question what I think I know.
They have a very clear view of the world that helps them help people, without pushing their beliefs on others. They are open about their own journey, insofar as it helps others. The tools and information they provide are excellent entrances into the world of the esoteric for understanding the world and those around you and for understanding yourself."
– Anna D.

"This course was beyond what I expected. Bernhard's and Laura's experience and background beautifully organized into a format that helped me to understand the suffering that I have been carrying and showed me a way to help myself. Their support in showing you the way back to your true self is something I will be forever grateful for. Thank you, Bernhard and Laura!"
– Jennifer V.

"Never once did Laura and Bernhard bullshit us about the work at hand. If you're looking for a silver bullet to make your experiences more comfortable you won't find it. If you're ready to sacrifice your image of what a spiritual journey looks like and truly step into the mystery of the divine, then this course is a wonderful guide."
– Soto C.

"This course interested me because I know that there is a depth to spiritual teachings that are not found in other courses like they are here. I personally wanted to overcome the fear of the shadow side of myself and of life in general. I am still working on this course and every time I work with it I understand more deeply that we are so conditioned by our conditioning that it takes great courage to see what one is holding on to and what patterns they are following without conscious knowing. I came to see that I am not alone in my woundedness and that I am a warrior at heart.
I love the way that Bernhard and Laura do not play a savior role as I have had enough of following those that do. They offer the tools and practices and then it is totally up to oneself whether or not they apply them and learn to embody them in their own life. That is real empowerment to me.
What I am getting out of this course is that it is up to me what I do with what this course has to offer. Also to be willing to see differently. I highly suggest this course to whoever is willing to take the time to dig deep and to find that there really is gold buried within."
– M.S.

"This course really came to me at the right time. I was looking for a course that also includes spiritual work and the world events, not only emotional or psychological work. The holistic approach of Bernhard and Laura is really amazing, this course is so complete. Personally, I was looking mostly to ways to connect with the divine, and this is also one of the main subjects of this course. I have been always very head-oriented and focused on the outside, and I'm so grateful that this course helped me to get a deeper connection with myself. When I'm now oriented to the outside, part of my focus is in my body, which is a completely new experience for me. It feels like a profound base to explore my connection with the divine further."
– S.