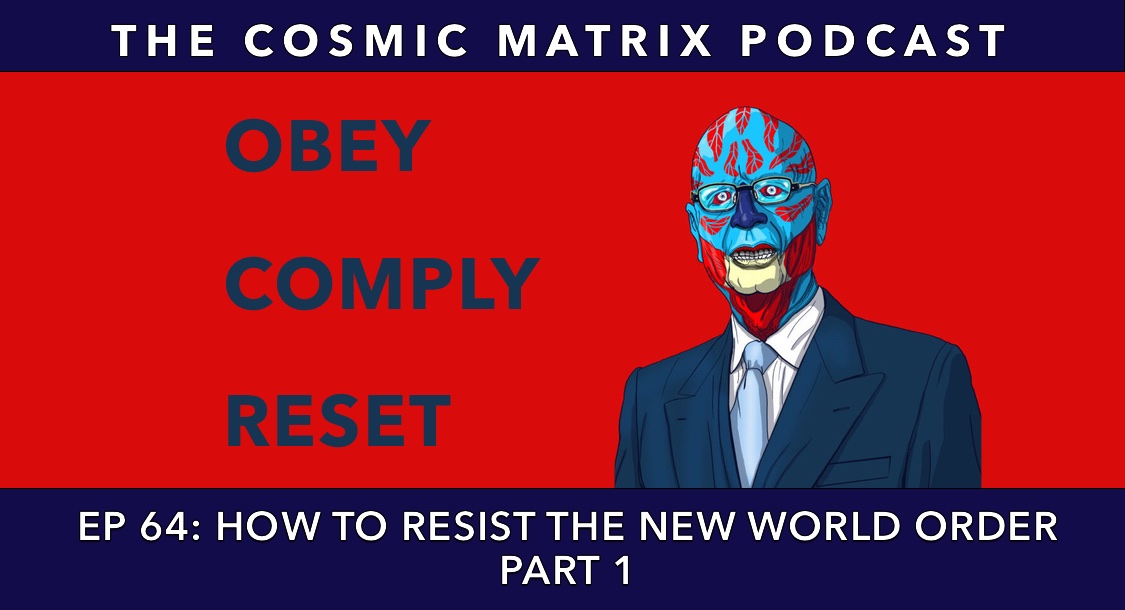 Podcast: Play in new window | Download (Duration: 59:42 — 34.2MB) | Embed
Subscribe: Apple Podcasts | Google Podcasts | Spotify | Stitcher | RSS | More
In this episode, Bernhard and Laura discuss the trajectory of the New World Order as it relates to current events, the 10 attributes of the embodied Spiritual Warrior, and make suggestions on what we can do to counter-act their agenda.
Part 1:
These forces have been planning to enslave humanity going back thousands of years
There is a necessity for conscious action and resistance
The importance of not falling into spiritual bypassing and doing the necessary inner work
In times like these, we need to have the strength and courage to speak out and be an active force of change.
The necessity for civil disobedience and actively resisting as we are entering the "next stage" of the agenda and the end-game
How we need to stand up for something bigger than our personal goals and desires
The importance of letting go of what others think of us and strengthening our relationship to the Divine.
How polarization serves a purpose in light of the individuation process and the evolution of consciousness
The importance of not getting stuck in a "doom & gloom" mindset and focusing on negative timelines— for that is what the Matrix forces want you to do
The global financial situation and the positive/negative aspects of the crypto "gold rush"
The necessity for a physical foundation, including health via right diet and strengthening your physical body
The necessity to spend time in nature and take internet breaks and electric device detoxes periodically.
The recent groundbreaking revelations of Dr. David Martin laying out the vax agenda and how this relates to the depopulation agenda and eugenics, which has been the plan for a long time
How regardless of our work/occupation we all need to speak out right now because the more of us there are the harder it will be for them to follow through on this
Facing our fears when speaking out also helps us in the evolutionary process
The 10 attributes of the spiritual warrior
How to embody the warrior archetype during this Time of Transition,
Various tips and practices that are necessary for the times to come
And much more!!
Join our Telegram channel: https://t.me/timeoftransition
Go HERE to listen to Part 2 if you're a member or REGISTER to become a member to have access to the membership section (including the membership forum.)
[Intro and outro music clip by Seeded Vision]