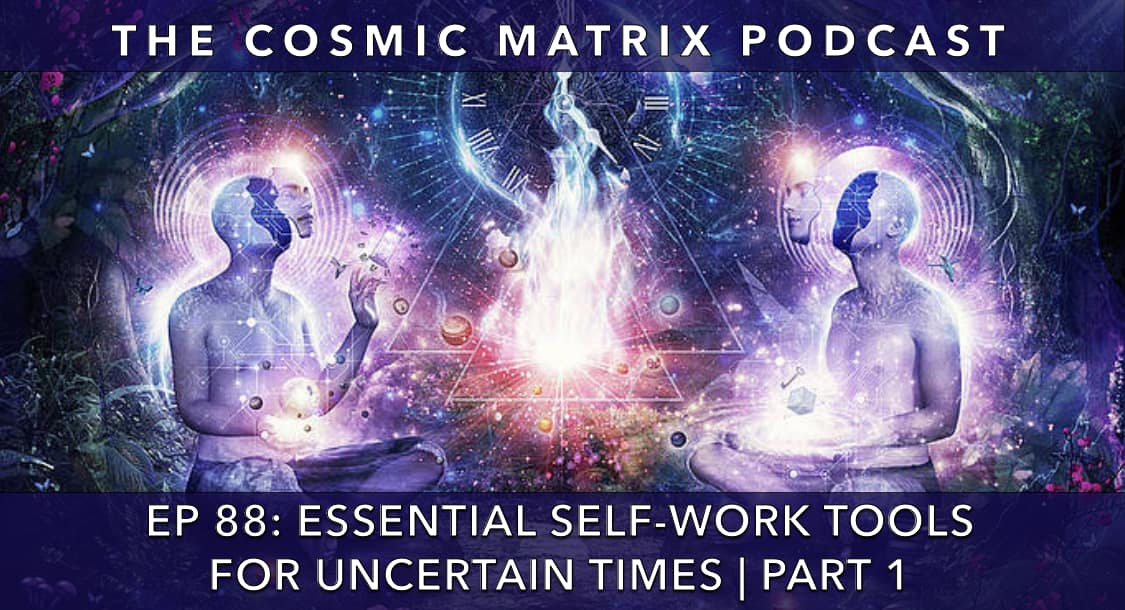 Podcast: Play in new window | Download (Duration: 47:46 — 27.3MB) | Embed
Subscribe: Apple Podcasts | Google Podcasts | Spotify | Android | RSS | More
Laura and Bernhard give insights and practical tools for self-work during these uncertain times. They explore three main areas to work on: Mindset, Psychological Somatic Work, and Spiritual Connection. They also talk about the fear of making decisions, unconscious self-sabotage and negative synchronicities, how to empower yourself and use this opportunity for self-actualization, and much more.
---
TIME OF TRANSITION
EMBODIED SOUL AWAKENING
A 14-week Private Online Group Coaching Program in Psychological and Spiritual Self-Work
to Activate your Soul Potential on Multidimensional Levels
with Bernhard Guenther & Laura Matsue
"This course was beyond what I expected. Bernhard's and Laura's experiences and backgrounds are beautifully organized into a format that helped me understand the suffering I have been carrying and showed me a way to help myself. Their support in showing you the way back to your true self is something I will be forever grateful for. Thank you, Bernhard and Laura!"
– Jennifer V.
---
Show Notes Part 1:
Facing reality and uncertain times

 

The fake reality of social media

 

The importance of psychological self-awareness and knowledge

 

Information overload and Trauma

 

3 Key areas to work on: Mindset, Psychological Somatic Work, Spiritual Connection
Distractions and the Attention Economy

 

It's never been a better time to learn a new skill

 

Priorities, focus, and engaging the will

 

The inner critic and unconscious internalized shame are the barriers to healthy optimism, motivation, and inspiration

 

The importance of self-awareness and self-observation

 

The trap of hyper-fixating on diet

 

The necessity for somatic psychological work

 

The Shadow Dance: Dogmatic Woke cult vs. Dogmatic Christianity

 

The trap of Identification
The different stages of the Individuation process

 

The body, tension, and the shadow

 

The trap of the Intellect
The necessity to feel all feelings and let go
Suffering and Essence

 
Spirituality vs. dogmatic Religion
The greater Self vs. the small self
Desire and Essence
The individuation process is key before one can surrender to the Divine/greater Self
The importance of Faith and Trust
Crisis, Prayer, and Divine Grace
What does it mean to surrender to the Divine?
Spirituality is not an escape from life but being fully engaged in life
Is 5D a New Age scam?
Fear of making decisions, lack of commitment, and will
Intuition, decisions, and occult hostile forces
Getting out of your comfort zone
The trap and self-deception of "waiting till you are ready."
Opportunities can be missed and can pass
Unconscious self-sabotage and negative synchronicities
Now is the time to be an entrepreneur, but it's not a path for everyone
The biggest opportunity to self-actualize is now, but it requires work, dedication, and effort
Paying your dues and karma yoga
Go HERE to listen to Part 2 if you're a member or REGISTER to become a member to have access to the membership section (including the membership forum.)
[Intro and outro music clip by Seeded Vision]
[Cover Art for this episode by Cameron Gray]