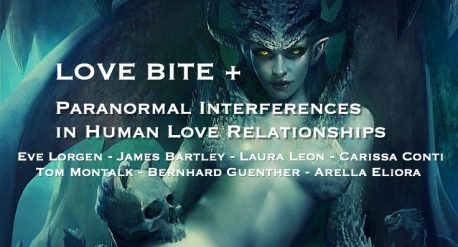 Bernhard Guenther | 28 October
We have completed a 3hr 22min Panel Discussion on The Love Bite/The Dark Side of Cupid topic. This is the most comprehensive discussion yet available on the internet on the theme of paranormal interference in human love relationships. Panel Discussion participants:
 Eve Lorgen, James Bartley, Laura Leon, Bernhard Guenther, Carissa Conti, Tom Montalk, Arella Eliora.